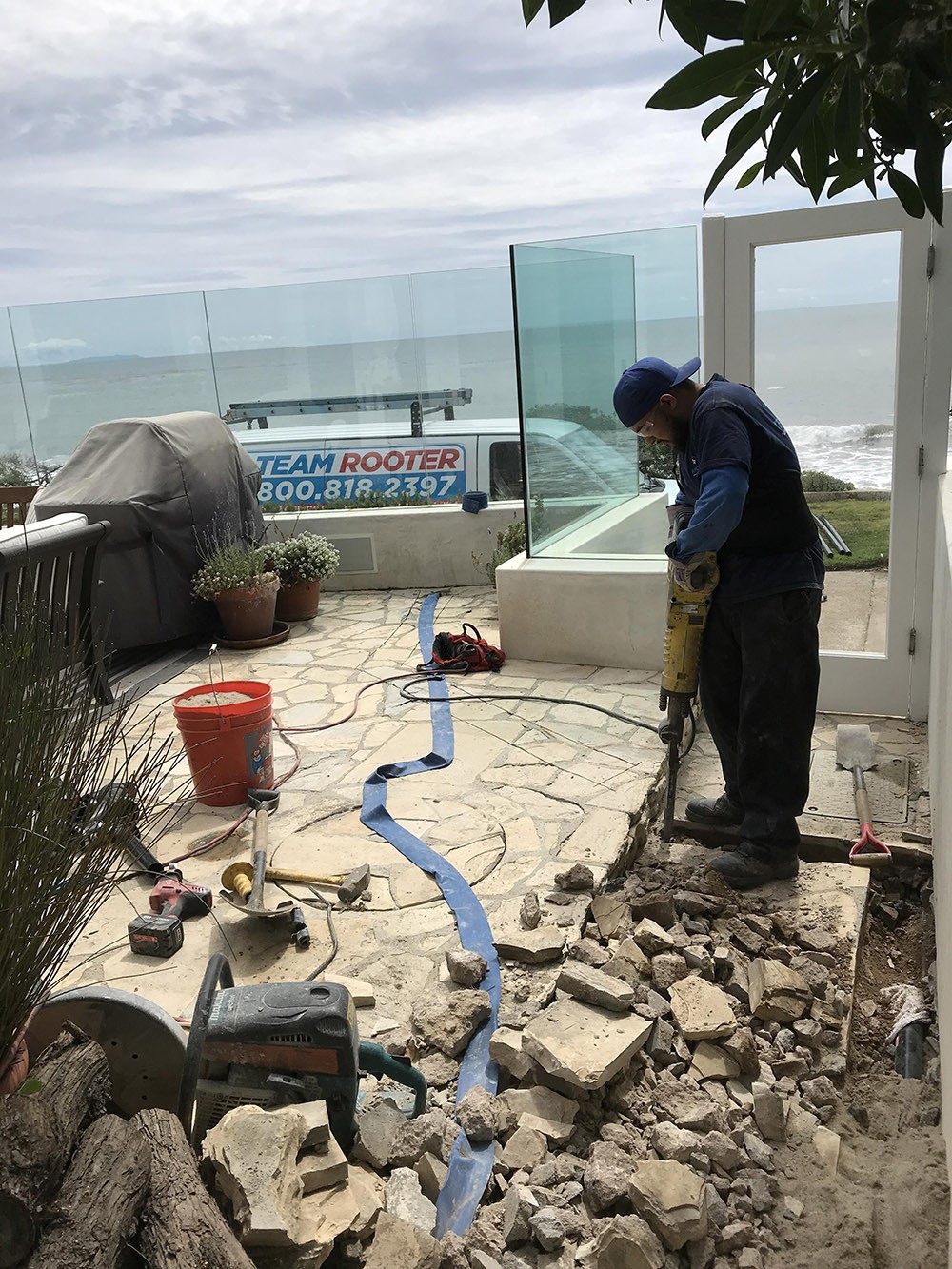 Water Heater Replacement
in Malibu, CA
Project Details
Services:
Water Heater Service
Team Rooter technician went out to remove the water heater from outside area and reinstall it permanently inside of the boiler room. Tech has to connect the existing 3/4′ circulation pump with new fitting copper pipes and new shut off valve, gate valve, new 1′ flex lines, new dry line out for TMP value, and new carbon dioxide metal fittings. All connected from existing water filters located outside with copper pipes all up to the city code. Tech had to reroute the sump pump drain and tap uit into the storm drain in the patio. They had to saw cut and jack hammer flooring coming from side steps towards storm drain. Trenching is on the side of the septic tank. Tech did a rough patch on the concrete and attempt to match the flooring if possible. They will do a spot repair near the storm drain where line was tapped in. All parts and labor included. Work will be coming with a 10 year warranty.
Check Out The Project Pictures Below
Team Rooter Service Request
Please fill out the form below and one of our representatives will give you a call back between 8 am to 9pm.
For emergency or immediate service requests please call (800)818-2397 24hours a day, 7 days a week.