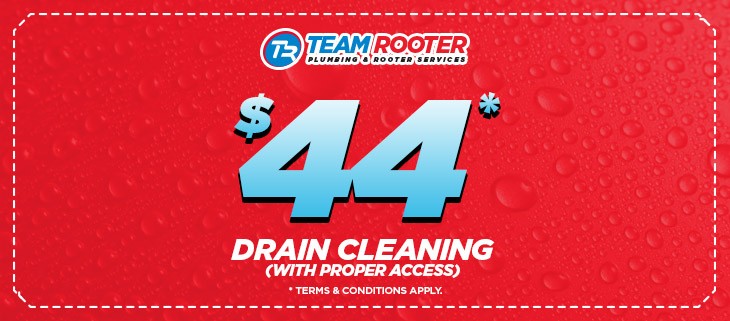 Terms and Conditions
First Time Clients Only

The $44 price is for "per clog" and applies to residential plumbing calls only (Town-homes, Condos are considered commercial)

If a toilet has to be removed, it will be at an additional charge.

$44 price is honored 7 AM – 7 PM, 7 Days a week excluding major holidays

This rate is for cabling a line. If we can't clear your blockage by cabling method we will not charge you.

Clogs or blockages must have a clean out access.

All repairs must to be on the 1st or 2nd floor

Yard Drains are extra.
Team Rooter Service Request
Please fill out the form below and one of our representatives will give you a call back between 8 am to 9pm.
For emergency or immediate service requests please call (800)818-2397 24hours a day, 7 days a week.