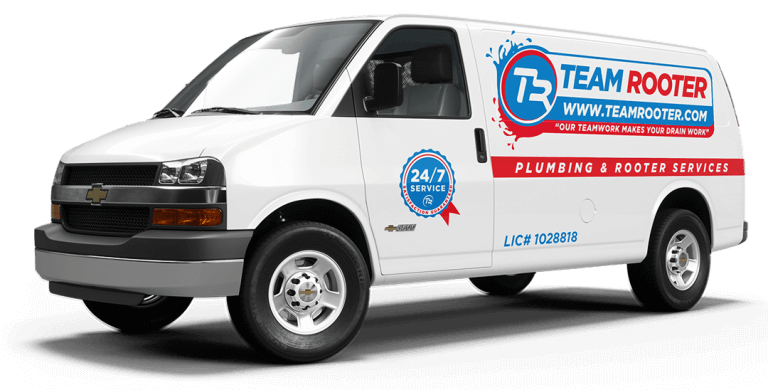 Plumbing Problems?
Call The Team!
We Are Available 24 Hours a Day
7 Days a Week!
Sewer Line Video Inspection
Team Rooter will review the video footage with you and offer a step-by-step proposal to diagnose any issues.

The key to a better sewer pipe, sewer drain lines, and plumbing systems repair is to understanding the problem and the possible solution. You may need a sewer line video inspection to offer a solution. We use a real-time high-resolution video camera to inspect your sewer line without or digging up your yard to locate the problem. Our state-of-the-art method and cost of drain camera inspection is not only affordable but less destructive and time-consuming.
Team Rooter offers an efficient and economical video inspection that will accurately identify and locate any blockages or damages. Our sewer camera inspection services give you a real-time condition of your sewer, its severity and help resolve the problems within the main sewer line. Also, it ensures that our estimate for your sewer repairs is accurate.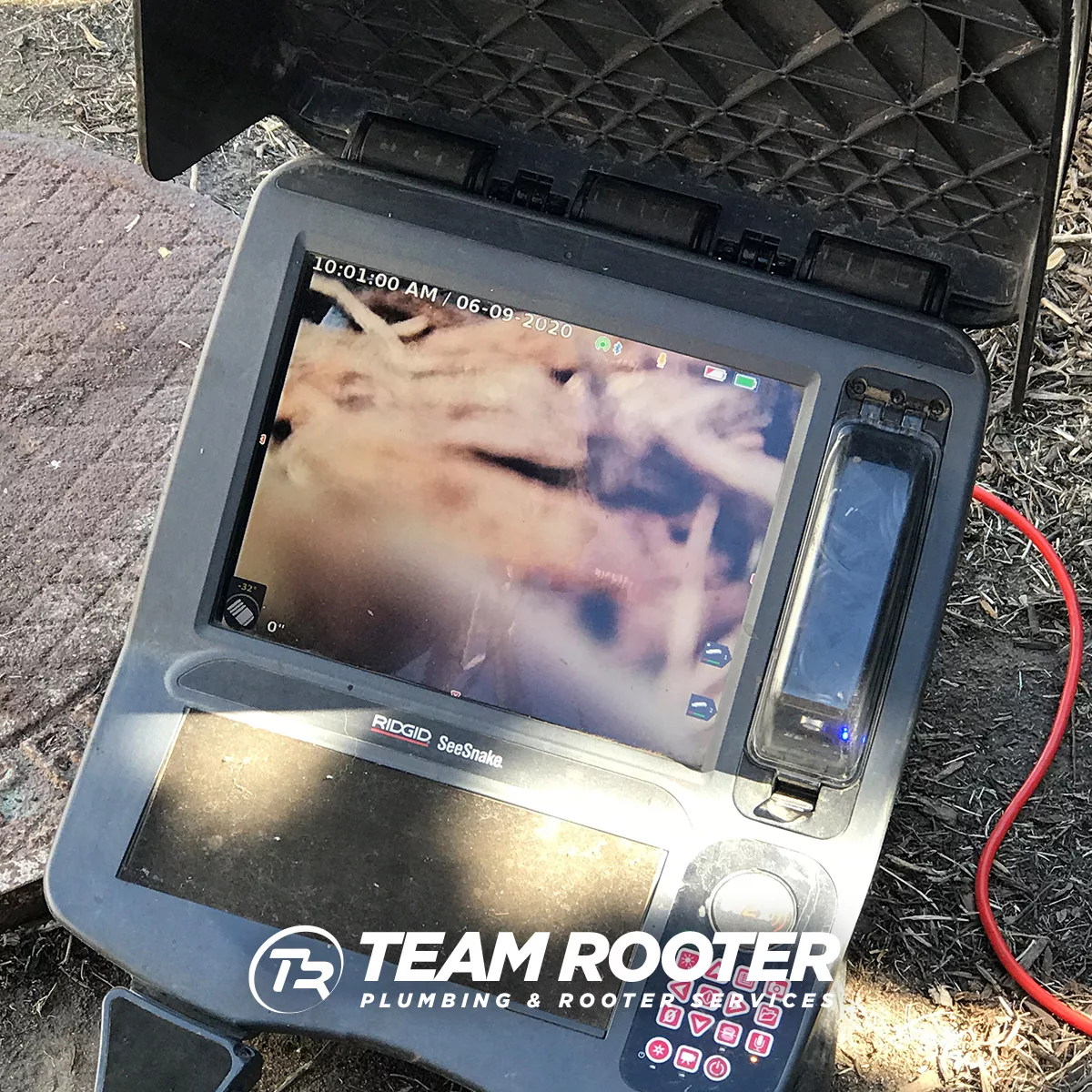 What we recommend
We recommend that you perform a periodic sewer line video inspection as a preventative measure to avoid costly repair in the future. Give us a call to schedule a service appointment.
Both residential and commercial homes use sewer line video inspection as part of their periodic sewer maintenance. Some common issues that can be found through sewer pipe inspection include:

Tree Root Invasion
Trees are found in most homes, and it is not a surprise that the tree roots can find their way into the sewer lines. These roots clog pipes and also can crack or split existing lines. Camera inspections can help detect these invasions, and the roots can be cleared from the pipe thro hydro jetting before any further costly damage is done.

You Need a Sewer Camera Inspection Services
When buying an old home to ensure that the sewer line is in a good working condition and you may not have to deal with costly repairs after purchase.
If you are experiencing frequently floods in your home during or after long shower, using the sinks, and any water or rain events

Sewer Pipe Problems
No matter the problem, a video inspection will show any leaks, cracks, or blockages that are in the pipe. It is used as a preventive step to find Sewer pipe problems and diagnosed quickly to reduce the risk of bigger problems in the near future.

Debris
Regular inspection can help discover any collections of debris. Any clog or debris that has found will be cleaned before they can cause full blockage of pipes or other problems.