What is Hydrojetting?
When high-pressured water is used to clean the interior surfaces of clogged drains (pipes), and remove grease and other items and built up inside the walls of a clogged pipe, say a drain pipe, this process in plumbing is known as Hydrojetting.
Hydrojetting is a more comprehensive technique utilized to unclog drains, or fix clogged drains. It can be used to cleanout overflow and it is often used by professional drain cleaning company like Team Rooter.
If your home's plumbing system often backs up due to clogged drain pipes, you will need the professional drain cleaning service of Team Rooter. Contact us for a call by our skilled and reliable plumbers
Clogged drains and problems with water pressure can be signs of more serious issues resting inside plumbing pipes. In such cases, hydrojetting can be the solution.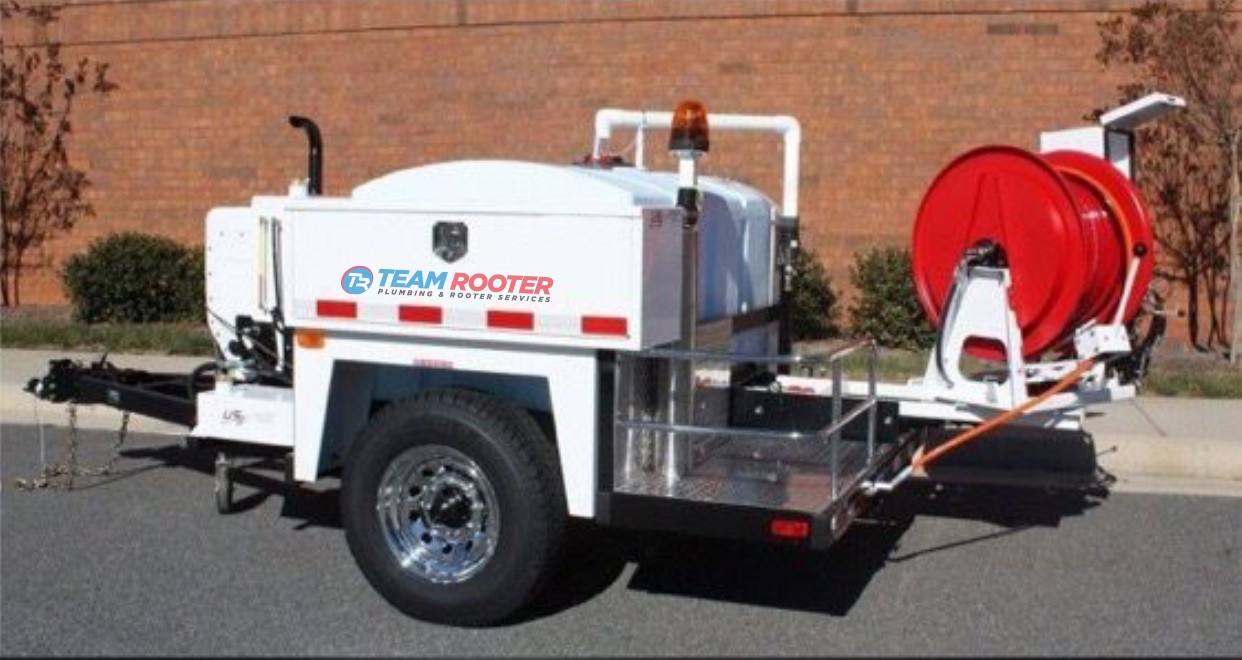 The 4018 unit is Team Rooter's most utilized jetting machine. For over twenty years, this advanced drain cleaning machine has been the industry leader. The 4018 hydrojetting model uses different nozzle heads to tackle the tougher job. This unit can work in pipes from 3″ – 6″ with an outside access only.  The 4018 is perfect for all purpose cleaning, but also has the power to tackle grease, roots, residential and industrial lines.
Check Out More Pics Below: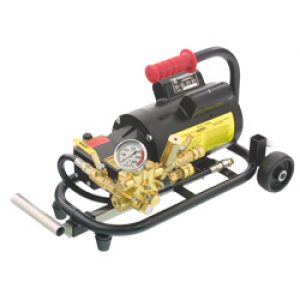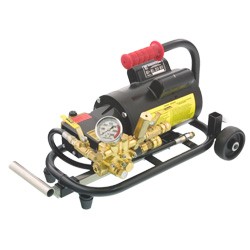 Mini Jetter – Kitchen Lines
Gorlitz Model GO 1500A Series are well recognized due to their compactness, simplicity, portability, and limited maintenance. It is another important tool for businesses offering drain cleaning services. The functional frame construction is provided with a carrying handle, reel accessory tube, retractable pull handle and phenol wheels for easy transportation to the job site and therefore an important tool in  All models are equipped with a custom build dual capacitor 2HP electric motor drawing 19.8 amps at full load. The duplex ceramic plunger pump equipped with dual pulsation will generate over 1500 psi at 2.1 GPH and make it the most desired small jetter in the industry to clear tough stoppages or open frozen pipes.
Team Rooter Service Request
Please fill out the form below and one of our representatives will give you a call back between 8 am to 9pm.
For emergency or immediate service requests please call (800)818-2397 24hours a day, 7 days a week.