What is Hydrojetting?
Hydro jetting is a plumbing technique that uses high-pressure water to clean out clogs and debris from pipes. At Team Rooter Plumbing, we use state-of-the-art hydro jetting equipment to effectively clear out blockages and restore your plumbing system to optimal performance.
Our hydro jetting service is ideal for removing tough clogs, such as grease and mineral deposits, that cannot be removed with traditional plumbing methods. The high-pressure water stream is able to break up and flush away even the most stubborn clogs, leaving your pipes clean and free-flowing.
In addition to removing clogs, hydro jetting can also help to prevent future blockages from forming. The high-pressure water is able to scour the inside of the pipes, removing any buildup or debris that could potentially cause problems in the future.
If you are experiencing slow drains or repeated clogs, our team of expert plumbers can assess your plumbing system and determine if hydro jetting is the right solution for you. Contact Team Rooter Plumbing today to learn more about our hydro jetting services and to schedule an appointment.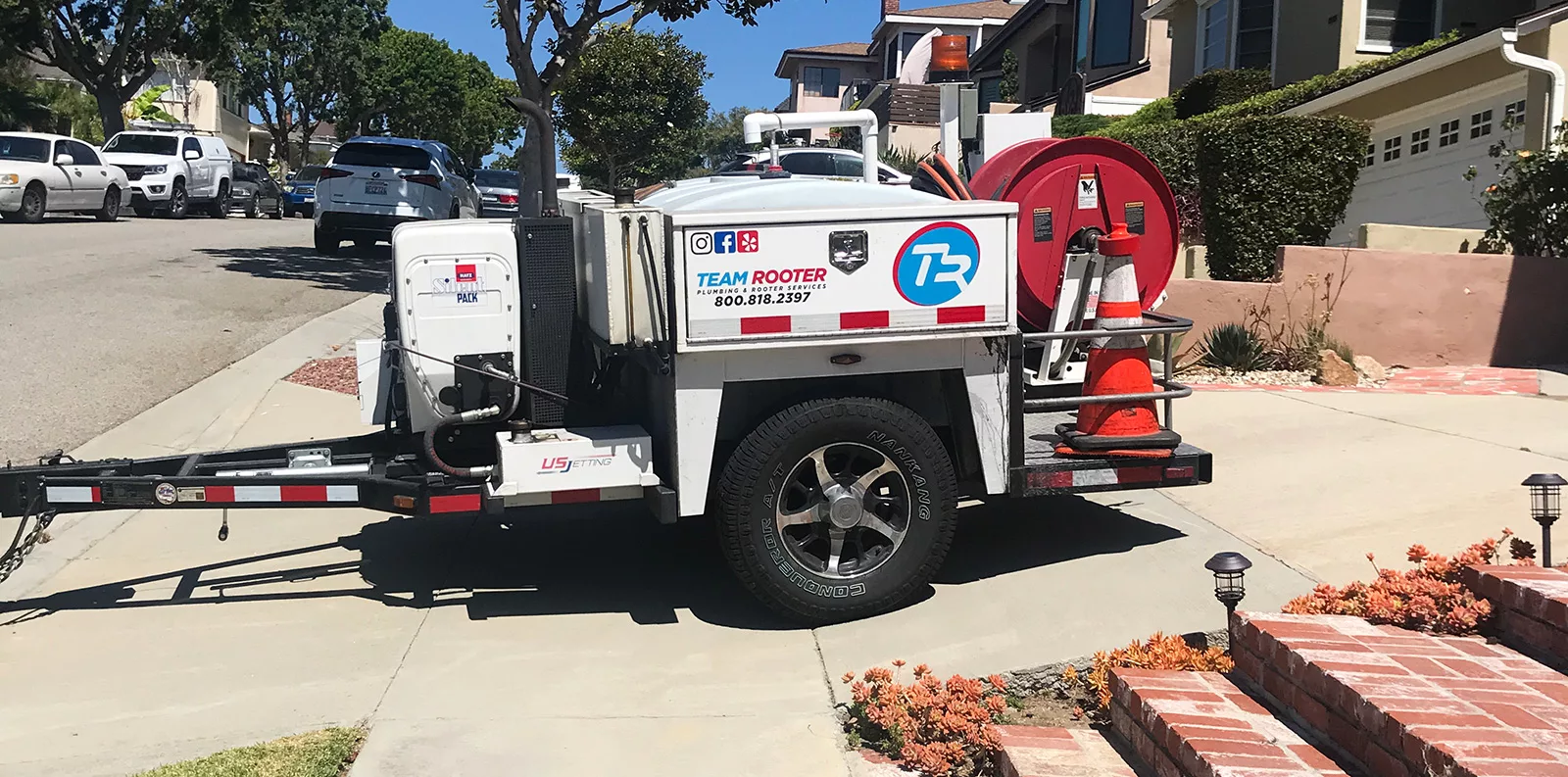 The 4018 unit is Team Rooter's most utilized jetting machine. For over twenty years, this advanced drain cleaning machine has been the industry leader. The 4018 hydrojetting model uses different nozzle heads to tackle the tougher job. This unit can work in pipes from 3″ – 6″ with an outside access only.  The 4018 is perfect for all purpose cleaning, but also has the power to tackle grease, roots, residential and industrial lines.
Check Out More Pics Below: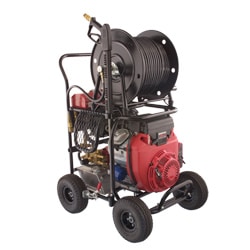 Gorlitz™ Model GO 3500 Series is one of our most popular and versatile large-sized water jetters. Available only as a gas model, it is strictly for outdoor use. Versatile and functional, this units are built with a simple design but offering a sturdy frame, front handle to assist during lifting, battery box, mounting rings for our supplied trigger gun, hose reel and two 8″ pneumatic tires to facilitate transportation to the job site. The mounted hose reel has the capacity to store over 300 feet of 3/8″ diameter jetter hose and is fitted with a stainless steel swivel, hose guards and adjustable reel break. The quick disconnect fittings at the pump, reel, hose and trigger gun simplify all connections. These models are powered by a dependable electric and manual start Honda GX630 engine and three piston ceramic plunger pump generating 3500 psi of pressure at 5.5 GPM to clear the most difficult blockages. Also included is the hydro-pulse feature, when used can easily blast through tough stoppages clearing sludge, grease, residues or open frozen pipes.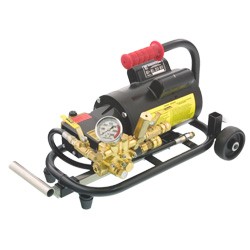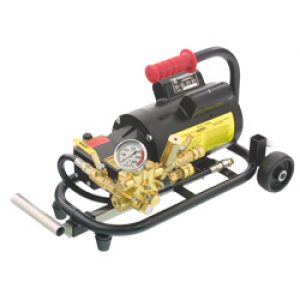 Mini Jetter – Kitchen Lines
Gorlitz Model GO 1500A Series are well recognized due to their compactness, simplicity, portability, and limited maintenance. It is another important tool for businesses offering drain cleaning services. The functional frame construction is provided with a carrying handle, reel accessory tube, retractable pull handle and phenol wheels for easy transportation to the job site and therefore an important tool in  All models are equipped with a custom build dual capacitor 2HP electric motor drawing 19.8 amps at full load. The duplex ceramic plunger pump equipped with dual pulsation will generate over 1500 psi at 2.1 GPH and make it the most desired small jetter in the industry to clear tough stoppages or open frozen pipes.
Team Rooter Service Request
Please fill out the form below and one of our representatives will give you a call back between 8 am to 9pm.
For emergency or immediate service requests please call (800)818-2397 24hours a day, 7 days a week.