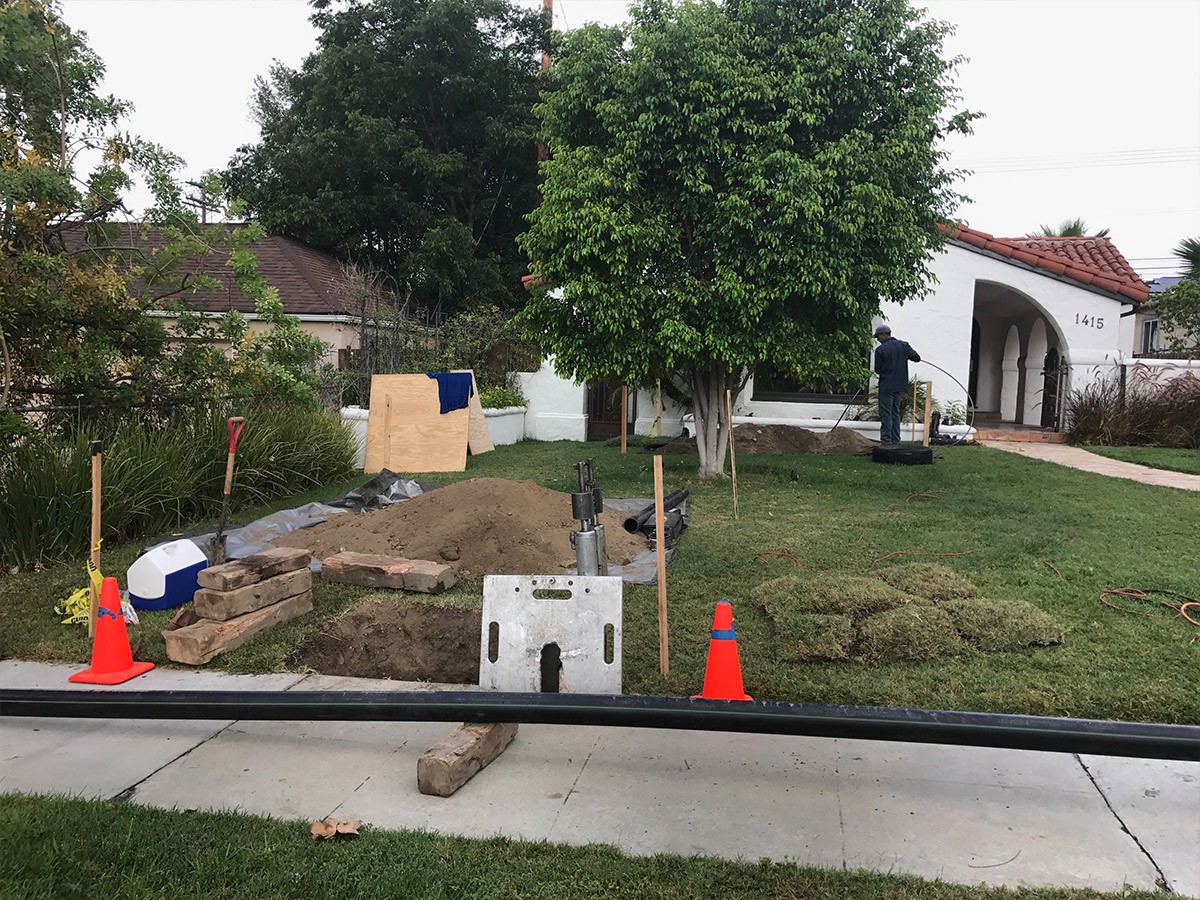 Trenchless Sewer Replacement
In Glendale, CA
Project Details
Trenchless Sewer Replacement Service
Sewer Drain Replacement using Pipe Burst / Trenchless Method. Original clay drain was replaced with High Density Polyethylene pipe by means of hydraulic pipe burst. Instead of tearing up the entire front yard, two pot holes were dug, one at the clean out and the other at the property line. Then using the Trenchless Sewer Replacement method the problem was taken care of effectively and efficiently. All our replacement come with at least 15 year warranty on parts and labor. 
Check Out The Project Pictures Below
Team Rooter Service Request
Please fill out the form below and one of our representatives will give you a call back between 8 am to 9pm.
For emergency or immediate service requests please call (800)818-2397 24hours a day, 7 days a week.