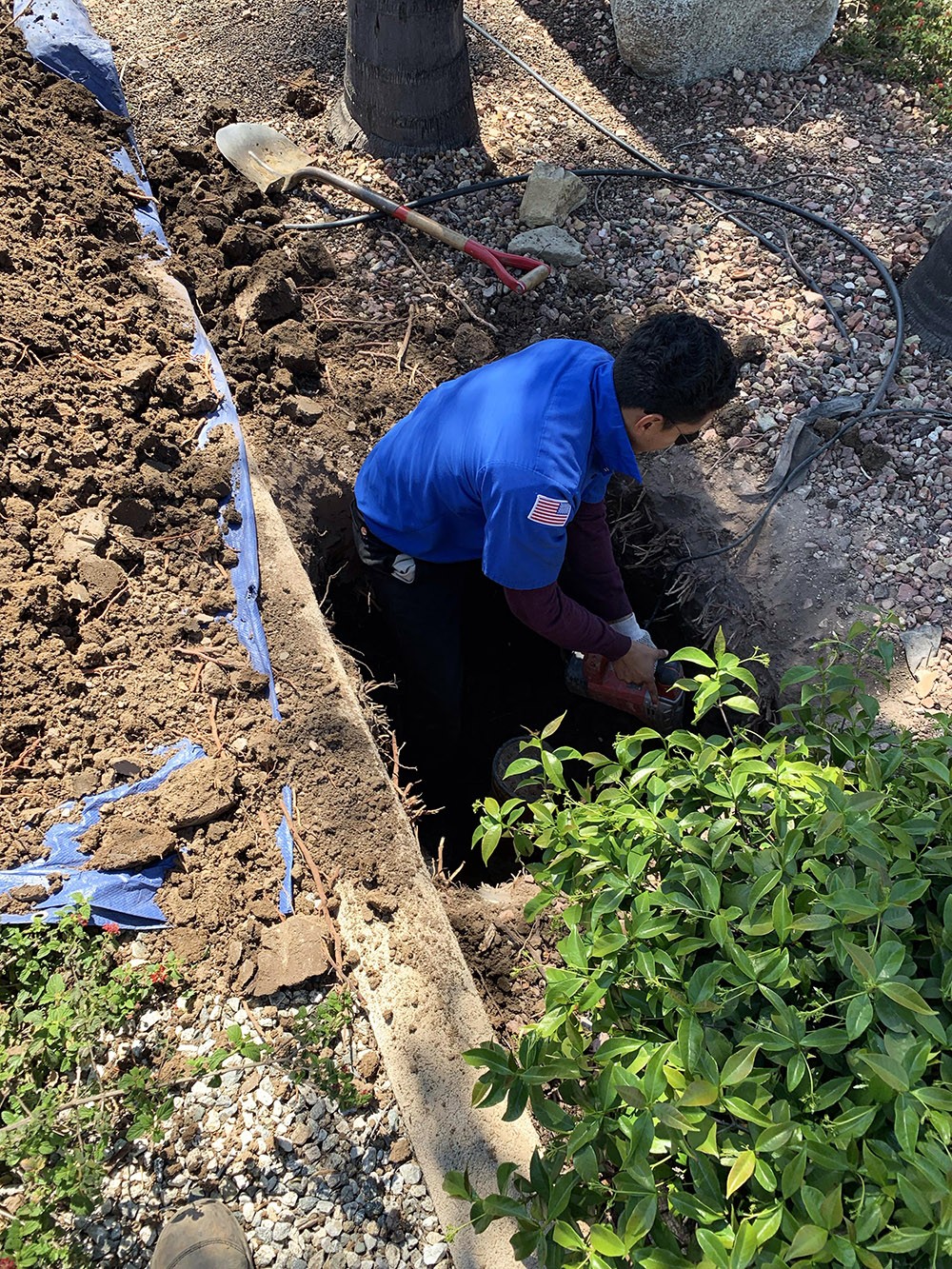 Trenchless Sewer Repair
in Thousand Oaks, CA
Project Details
Services:
Trenchless Sewer Repair
Team Rooter technician went out for a tub stoppage. Tech performed a pipe burst on the property to replace the sewer line. He dug an additional hole at the property line and installed a hydraulic equipment and performed this task. Tech had  to replace cast iron pipe for bathtub included with the waste, overflow and p trap. Tech installed a clean out outside of the bathroom for future maintenance. Tech installed an additional clean out on the side of the house. Once pipe was exposed, we ran a hydrojetter to clean out any slug in pipe. Work comes with a 25 year warranty and all parts and labor are included in work.
Check Out The Project Pictures Below
Team Rooter Service Request
Please fill out the form below and one of our representatives will give you a call back between 8 am to 9pm.
For emergency or immediate service requests please call (800)818-2397 24hours a day, 7 days a week.