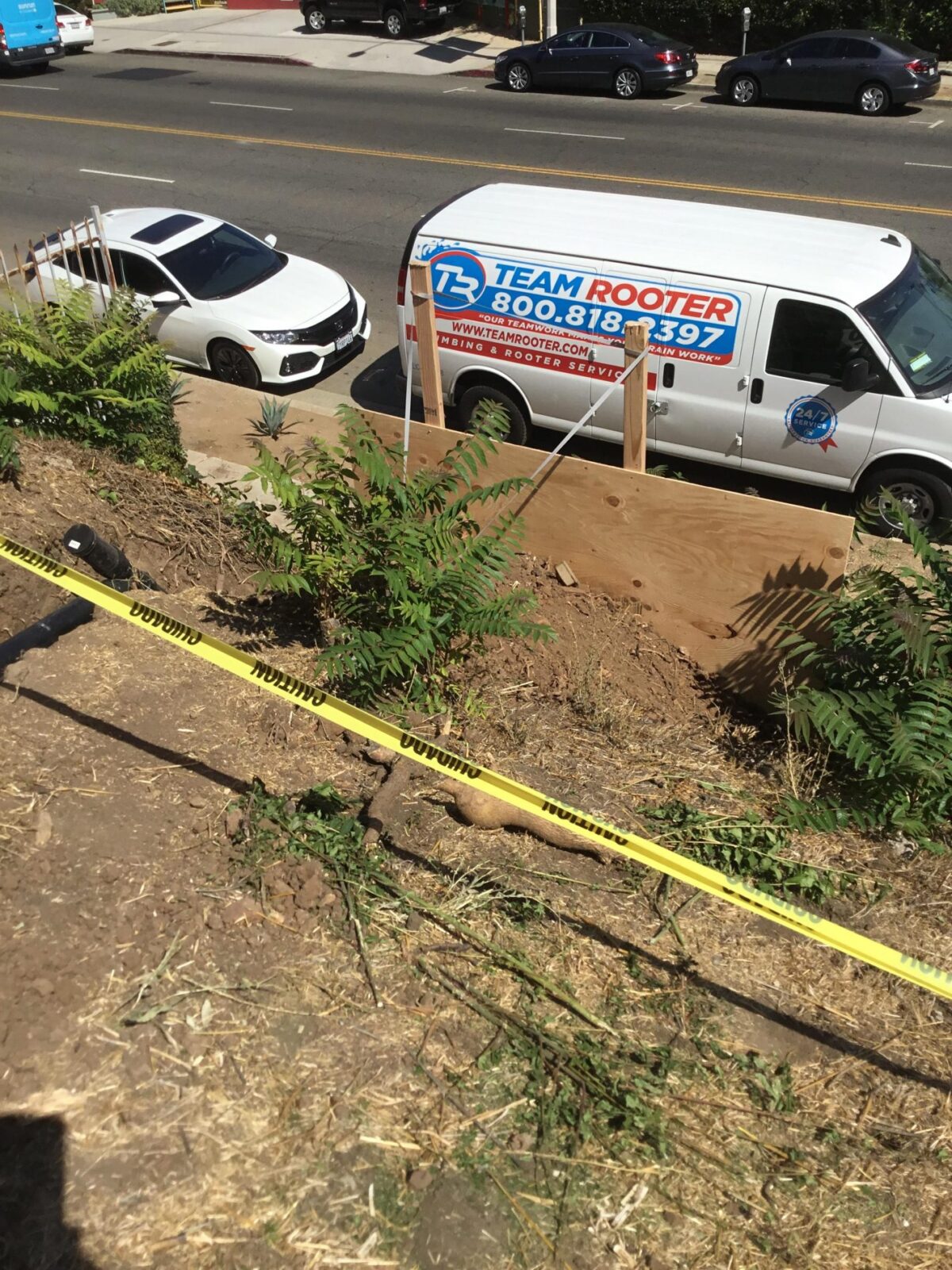 Trenchless Sewer Line Replacement
in Los Feliz / Silverlake
Project Details
Trenchless Sewer Line Replacement
This mainline sewer damage presented a challenge for our homeowner as the property was located on a hill and the drain traveled through 50ft of backyard sloped at a 45 degree angle. It also had many roots and displaced clay pipes inside.  You can check out the video below.
Our expert plumbers assessed the situation and given the slope and the character of the landscape chose to use the trenchless pipe burst method.  With this method we dig holes at two or three places on the property and run the pipe through from one end to the other.  
The property was returned in the original state with proper drain access and clean outs.
Team Rooter Service Request
Please fill out the form below and one of our representatives will give you a call back between 8 am to 9pm.
For emergency or immediate service requests please call (800)818-2397 24hours a day, 7 days a week.