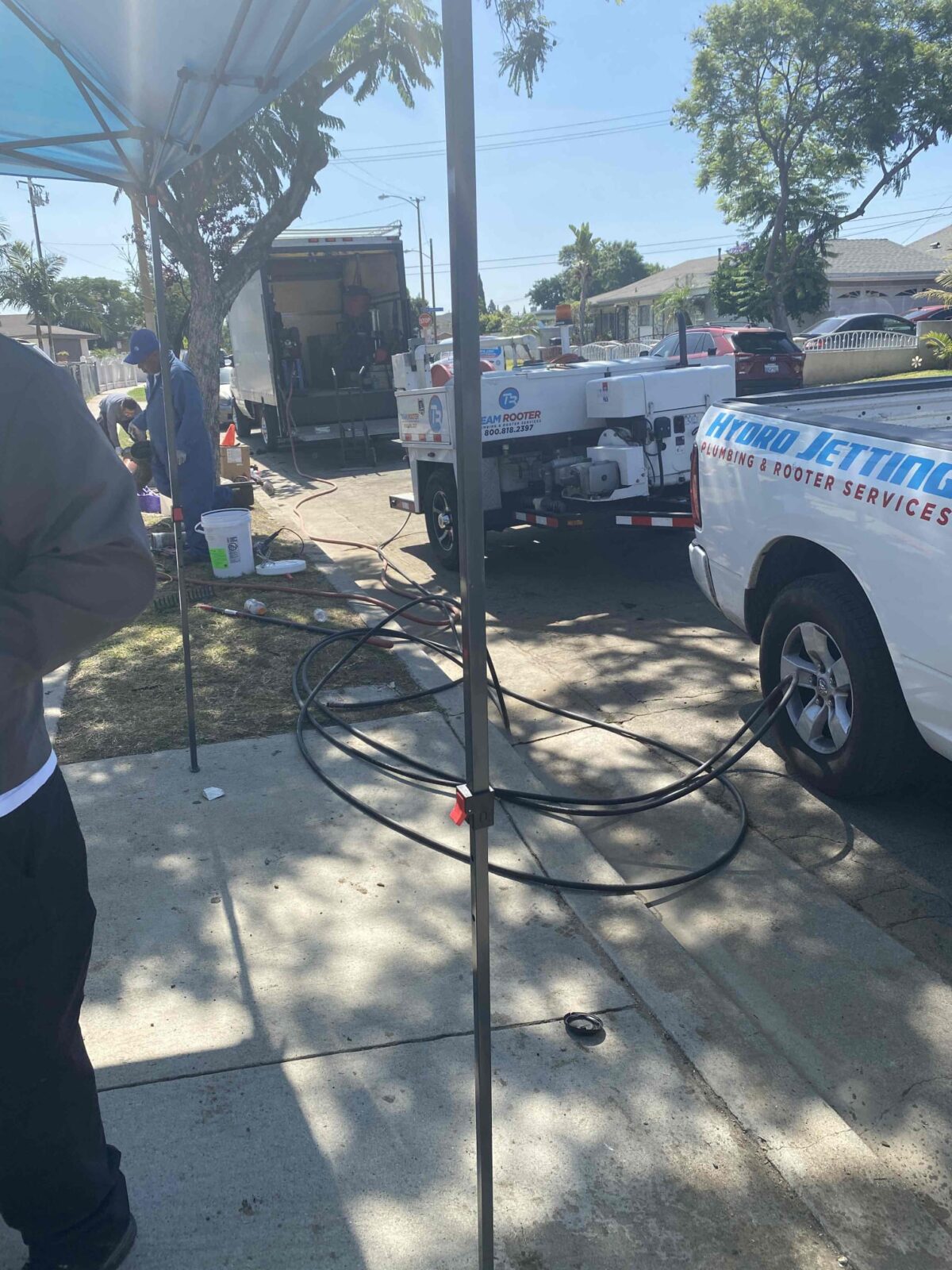 Trenchless Sewer Line Repair
in Bell Gardens, CA
Project Details
Services:
Trenchless Sewer Line Repair
Technician descaled and performed a pipe-burst to eliminate corrosion and replace the pipe on property. For the scale technician used equipment to grinding down all corrosion buildup in the line to be able to give better drainage. Where the line exits the house we dug a hole there, broke through concrete, and two others, one being mid property and the third hole at the property line. We manually excavated to be able to dig and reach the pipe to use hydraulic equipment to pull new 4 inch pipe. We ran a camera from this point on to inspect the street portion.
Check Out The Project Pictures Below
Team Rooter Service Request
Please fill out the form below and one of our representatives will give you a call back between 8 am to 9pm.
For emergency or immediate service requests please call (800)818-2397 24hours a day, 7 days a week.