Sewer lining Method
Trenchless sewer repair technology has created an alternative to sewer drain replacement commonly referred to as Cured-In-Place Pipe(CIPP). Lining is where a pipe is created "within the existing pipe" with special epoxy resins creating the structural strength of new pipes without damage to structures, floors, hardscape or landscaping. The process has been in use now for over 25 years.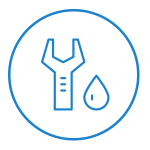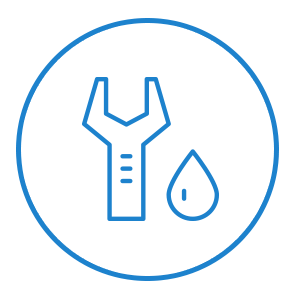 No destruction to your landscape and very little disruption of your normal routine.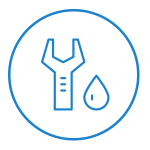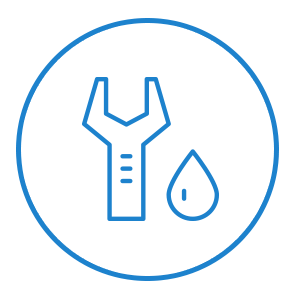 Save 40% compared to traditional replacement methods.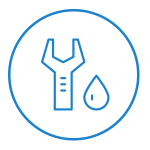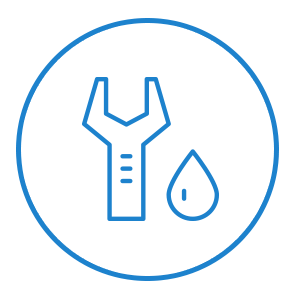 Lining restores structural integrity, prevents root intrusion and increases flow capacity.
1. Clean the pipes
Once the problem and solution are identified, the Trenchless process can begin. The first step is to clean out all roots and descale any calcite, etc. In order to return the pipe back to its original functioning diameter. To do this we either hydro jet the lines or use pneumatic tools. Cast pipe may require additional preparation if the pipe is badly corroded or there is a void in the pipe.
2. Install the liner
After the cleaning process is complete, the lining can begin. Based upon the solution you and your technician have decided upon, the length of pipe lining needed is cut, a custom two part epoxy is mixed and poured in to permeate the felt liner. The saturated liner is then pulled in place, the bladder is inflated and the curing begins. Once the epoxy lining has cured, the bladder is extracted, leaving a complete structural pipe within a pipe. To insure that the job has been performed perfectly, a video recording is made to inspect the work and you recieve a copy of this as well.
3. Prevents Root Intrusion and Stops Leaks
Cured-in-place epoxy lining molds to the diameter of the host pipe or creates a pipe where there are gaps, literally creating a seamless pipe within a pipe. This eliminates the possibility of future root intrusion.
4. Increases Flow
Cured-In-Place pipe actually increases flow capacity because the Trenchless pipe is smoother than old clay, cast iron, or concrete pipe. Calcification deposits will not adhere to the epoxy-lined walls; thus, flow is unimpeded, and future blockage from normal pipe used is prevented.
5. No digging or destruction
Above ground there are no piles of excavated dirt, no busted hardscape to repair, and no haggling with subcontractors over repair of the damage. You can tear up your floors, lawn, and more, but why would you if you didnt have to?
6. Offers the Structural Strength of New Pipes
The finished product withstands every corrosive environment, as well as the test of time, thus eliminating any future need for excavation. The liner enhances the structural strength of host pipe and acts as a stand-alone pipe within a pipe, meeting or exceeding ASTM D790 Standards. The life expectancy liner is over 50years.