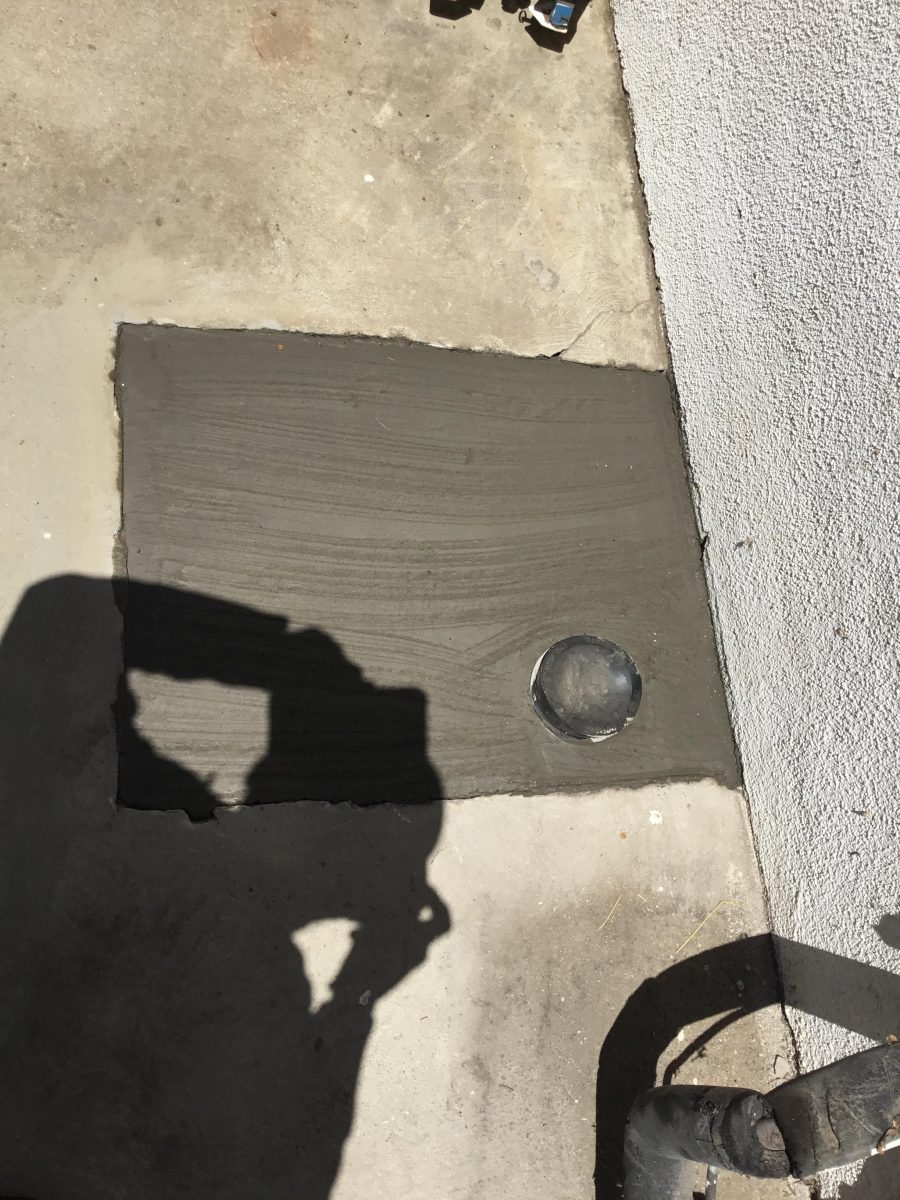 Spot Repair
in Canoga Park, CA
Project Details
Services:
Sewer Line Repair
Team Rooter service was to do repair on sewer line through concrete. Technician had to  jack hammer section 2×2. Excavate soil, to expose and  remove problematic sewer pipe. Then  reconnect with new ABS piping and install new 4″ access point for future maintenance. A 25 year warranty was given on work.
Technician had to excavate trench from west end of front to hallway bath located at front end of footing. Removed 3″ cast iron installed new 3″ ABS up to 25″ piping. Tested system to  insure all connections are properly hubbed. Technician flushed out entire system and back filled trench. Pulled and reset west end toilet, and re-calked for proper seal. Also technician adjusted section for stand up shower in front bath. Then pulled and reset front bath toilet re-calked for proper seal. adjusted front tub pop up machinist insured proper flow at west end of home. All parts and labor included with a 25 year warranty.
Check Out The Project Pictures Below
Team Rooter Service Request
Please fill out the form below and one of our representatives will give you a call back between 8 am to 9pm.
For emergency or immediate service requests please call (800)818-2397 24hours a day, 7 days a week.