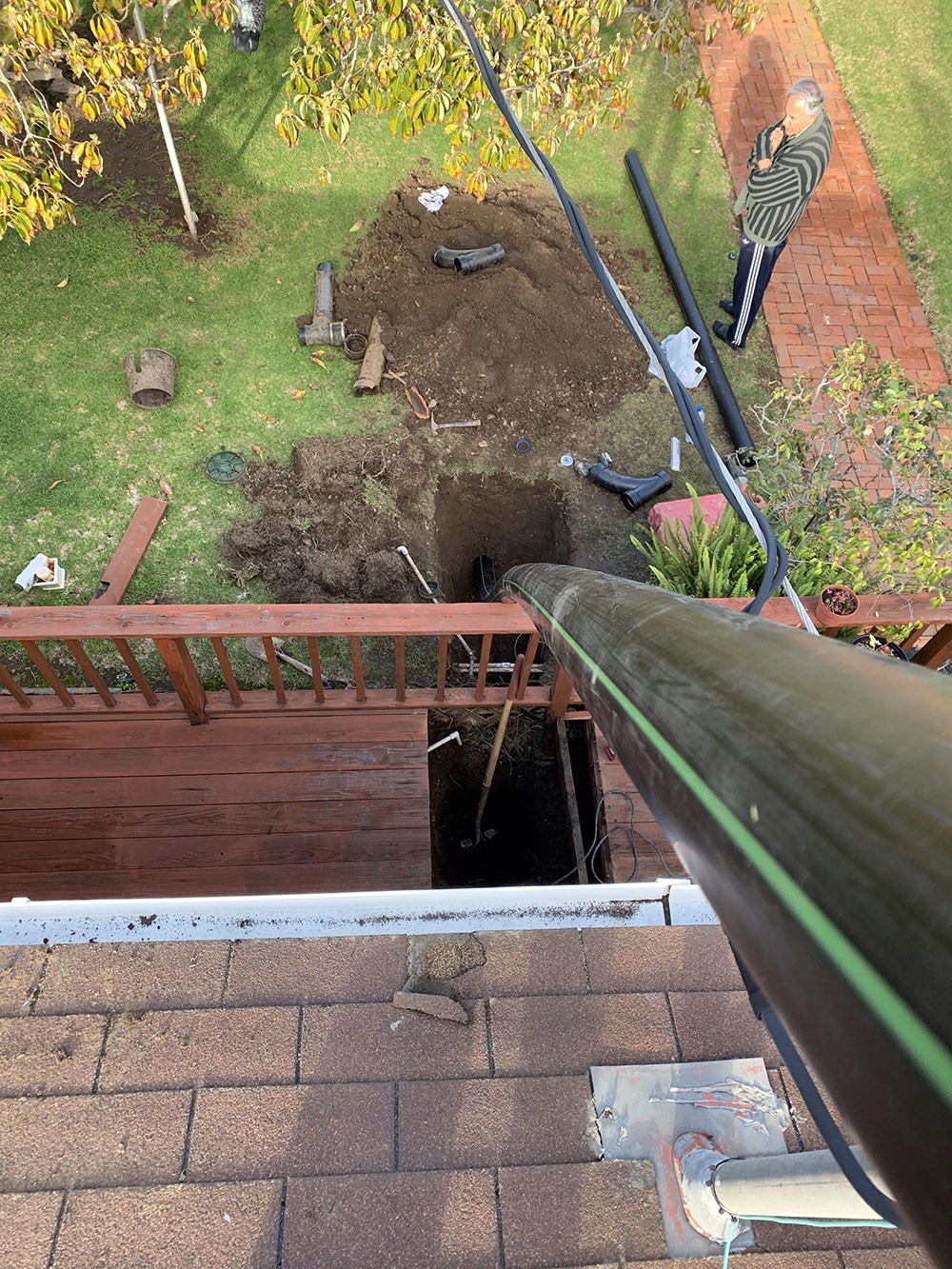 Sewer Line Replacement
in Santa Monica, CA
Project Details
Services:
Sewer Line Replacement
Team Rooter technician went out to replace the sewer line. Tech had to first install a 4″ sewer main from clean out to the property line in the backyard that excavated 2 potholes and used a pipe burst system and installed a sewer main work. Tech had to remove the section of the deck so he would be  able to replace section of the pipe due to the root damage. Tech hydro jetted 6 inch sewer after completed. All parts and labor included. Work comes with 2 warranty.
Check Out The Project Pictures Below
Team Rooter Service Request
Please fill out the form below and one of our representatives will give you a call back between 8 am to 9pm.
For emergency or immediate service requests please call (800)818-2397 24hours a day, 7 days a week.