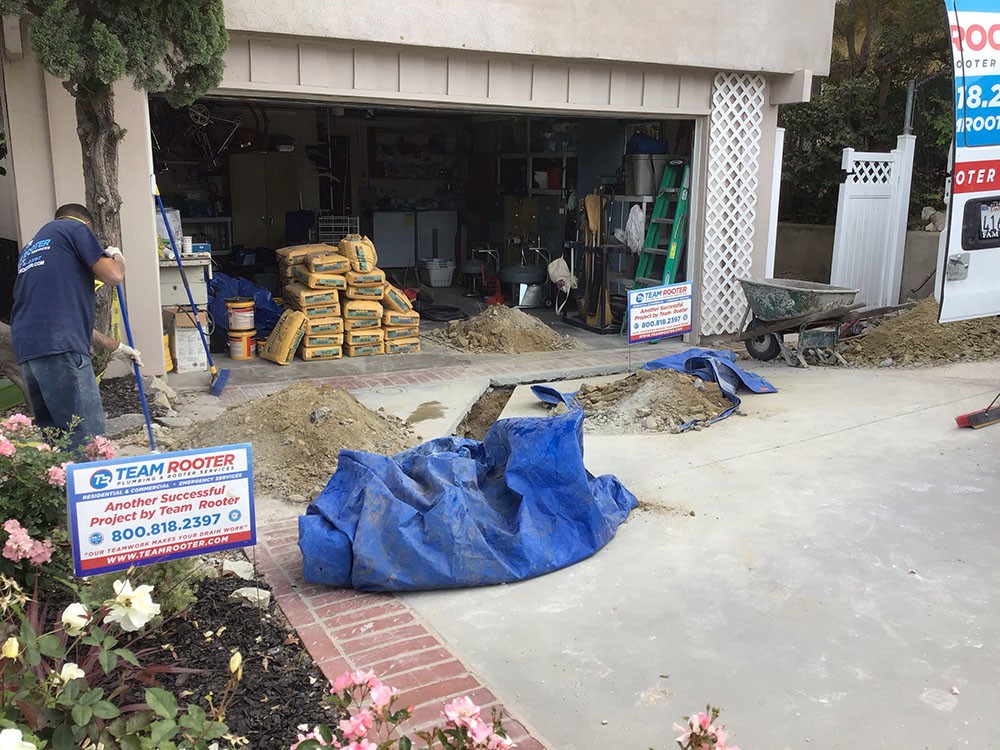 Sewer Line Repair
in Rancho Palos Verdes
Project Details
Services:
Sewer Line Repair
Team Rooter technician went out to unclog a kitchen sink. Tech had to reroute kitchen sink drain line because it was running under slab and being corroded. Tech had to perform a 85ft trench under the concrete. Tech had to saw cut and jack hammer concrete in the backyard and the side alley of the home and made trench for new installation. Tech installed new ab pipes in 2 inch diameter. Tech tied in line into mainline in home front where the cleanout for the mainline is. Tech had to haul all the concrete out of the property and had to patch trench and rough patched. Tech tested all the lines before backfill to assure all the lines were concocted and glued properly. Work comes with 25 year warranty. All parts and labor included.
Check Out The Project Pictures Below
Team Rooter Service Request
Please fill out the form below and one of our representatives will give you a call back between 8 am to 9pm.
For emergency or immediate service requests please call (800)818-2397 24hours a day, 7 days a week.