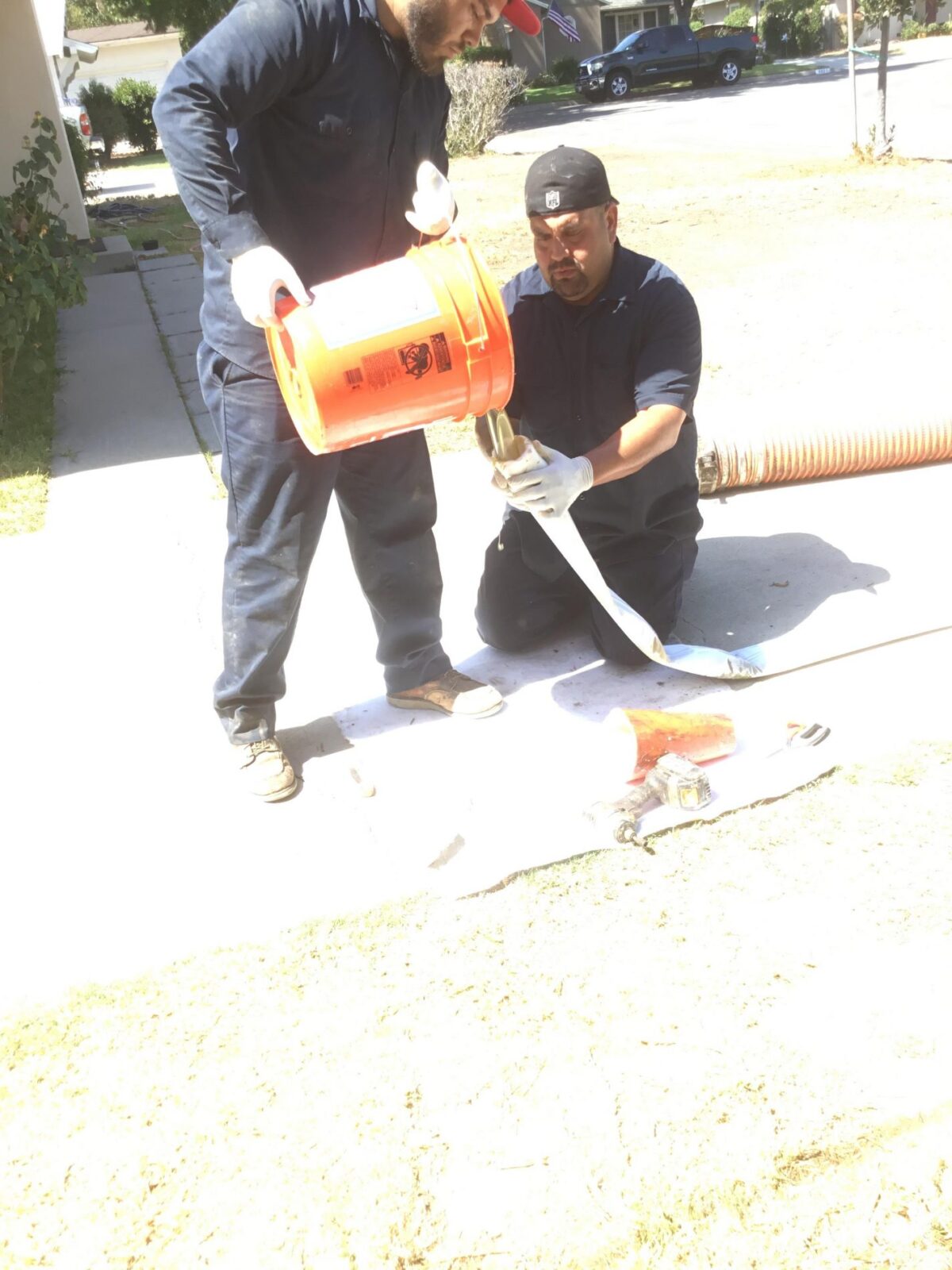 Redrain/Sewer Replacement
in Temple City CA
Project Details
Services:
Sewer Line Replacement
Line of work was too excavate mainline under the house to replace the 2 restrooms and half, and kitchen pipe. Technician replaced and  upgraded pipe to ABS plastic pipe and rubber couplings. Will replace mainline as well. All parts and labor were included. All work came with 15 yr warranty. Once pipe was upgrade will ran camera to inspect rest of sewer going towards the street.
Team Rooter Technician also had to replace waste and over flow due to it being broken. The technician also had to tunnel underneath the foundation  to be able to connect to the mainline. In between this process technician also  installed a clean out in front of the property.
In addition to the rest of the work technician also inserted a liner to seal 4 inch broken clay that was crushed by the roots. The team  watt hogged pipe to cut roots off. We also inserted a liner up to 6 inch clay
Check Out The Project Pictures Below
Team Rooter Service Request
Please fill out the form below and one of our representatives will give you a call back between 8 am to 9pm.
For emergency or immediate service requests please call (800)818-2397 24hours a day, 7 days a week.