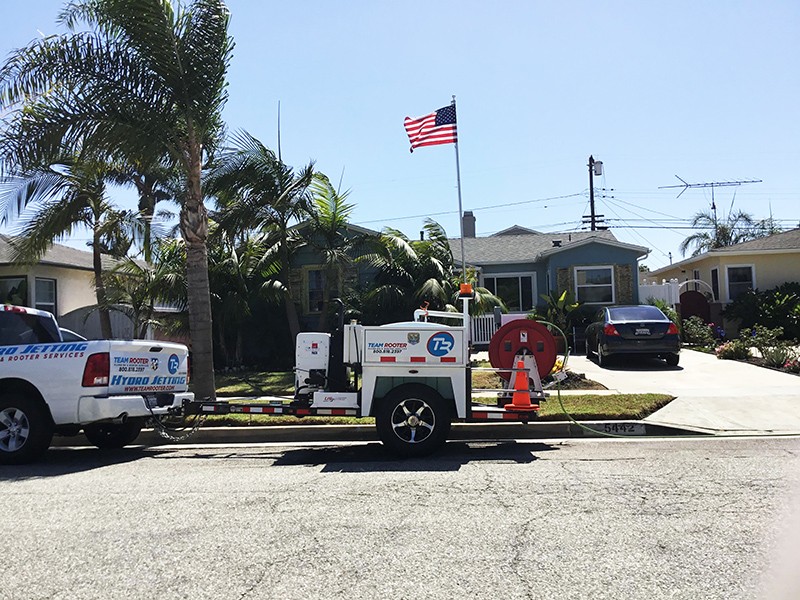 Redrain/Pipe Burst
in Hawthorne, CA
Project Details
Services:
Sewer Line Replacement
Team Rooter technician was recalled for a main line back up. After technician's failed attempts to clear the stoppage in the main he than recommended to hydro-jet and a camera inspection to detect problem location. Once hydro jetter  was ran to city lateral. Technician then found that all pipes under the home were corroded cast iron.
Techncian job was to replace all of the cast iron pipe under the house and replace with all new ABS. Job included replacing two full restrooms and kitchen and laundry. All parts and labor were included with a 25 year warranty.
In addition Team Rooter technician also had  to excavate two pot holes one at the property line and one by the porch, that would allow technician to perform the pipe burst method to replace the cast iron in between. Work also came with installation of a new  two way clean out at the property line for future maintenance. All parts and labor are were also included along with a 25 year warranty.
Check Out The Project Pictures Below
Team Rooter Service Request
Please fill out the form below and one of our representatives will give you a call back between 8 am to 9pm.
For emergency or immediate service requests please call (800)818-2397 24hours a day, 7 days a week.