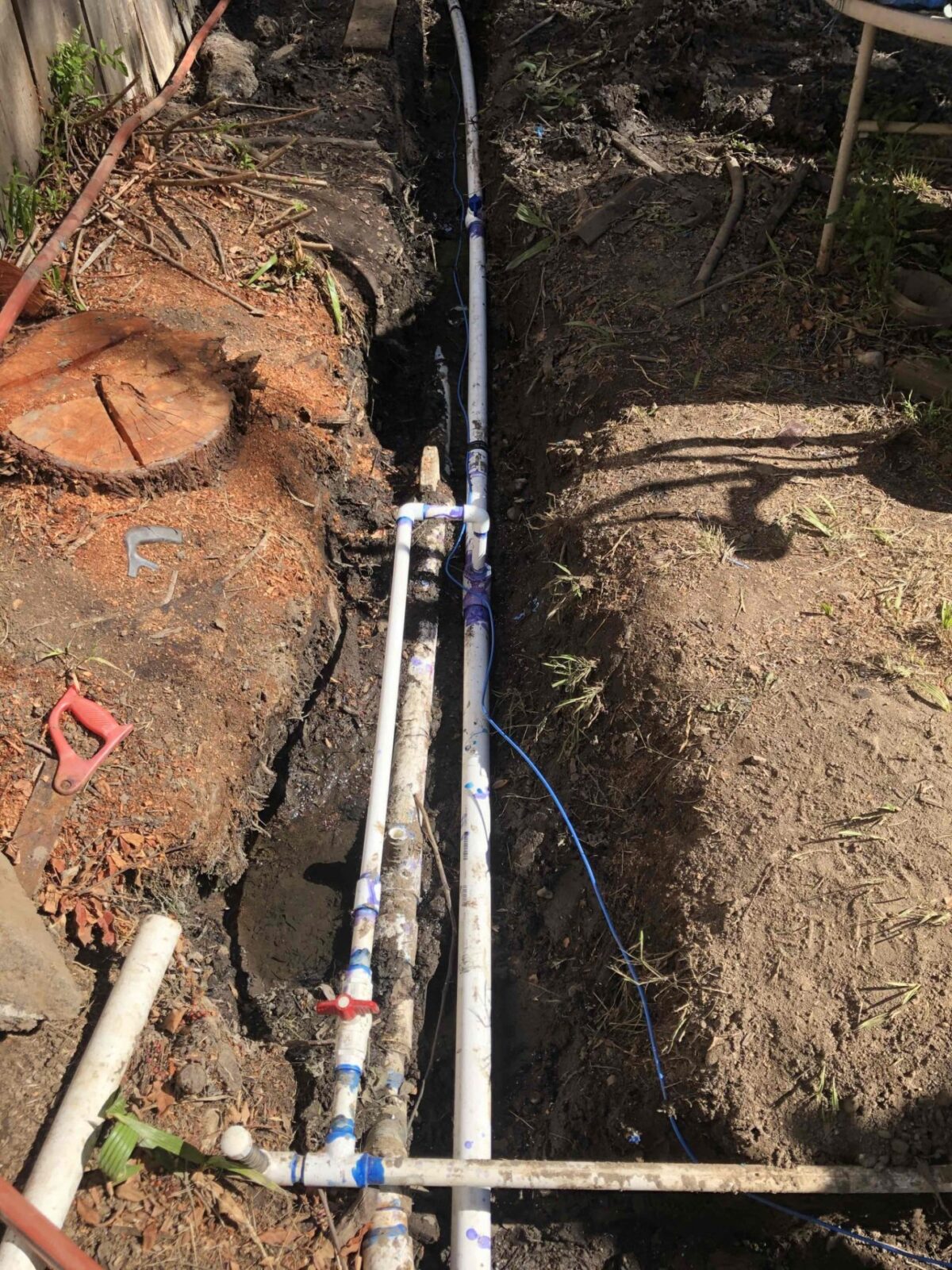 New Water Main Install
in Escondido, CA
Project Details
Services:
Sewer Line Repair
Team Rooter hand excavated the water main from the meter to house. Technician installed scheduled 40 pvc and scheduled 40 pvc fittings for the new water main. We also installed a tracer wire for new water main – for future pipe location. Technician them installed a  1 1/2" pvc water main and a new pressure reducing valve. After running 250 ft of 1 1/2 scheduled 40 pvc pipe, we then pressurized water line and found no leaks. All work comes with warranty.
Check Out The Project Pictures Below
Team Rooter Service Request
Please fill out the form below and one of our representatives will give you a call back between 8 am to 9pm.
For emergency or immediate service requests please call (800)818-2397 24hours a day, 7 days a week.