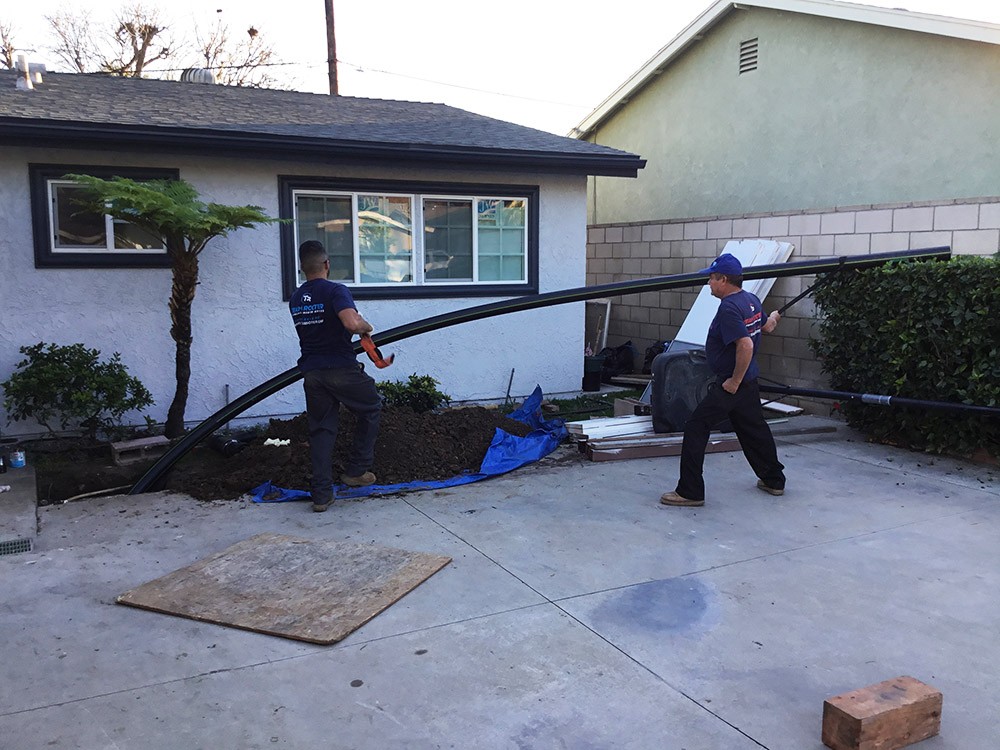 HydroJetting Service
in La Habra, CA
Project Details
Services:
Hydrojetting
Team Rooter technician went out because customers were hearing noises in the pipes and the drains were clogged. Once tech went out he had to dig down approximately 3 feet down in front of the home to install a clean out. After clean out was installed they snaked the line from there so it would start draining. After snaking the line they ran a hydrojetter and a camera to inspect the rest of the line.All work comes with 25 year warranty.
Check Out The Project Pictures Below
Team Rooter Service Request
Please fill out the form below and one of our representatives will give you a call back between 8 am to 9pm.
For emergency or immediate service requests please call (800)818-2397 24hours a day, 7 days a week.