Financing Now Available!
Don't put that project on hold any longer.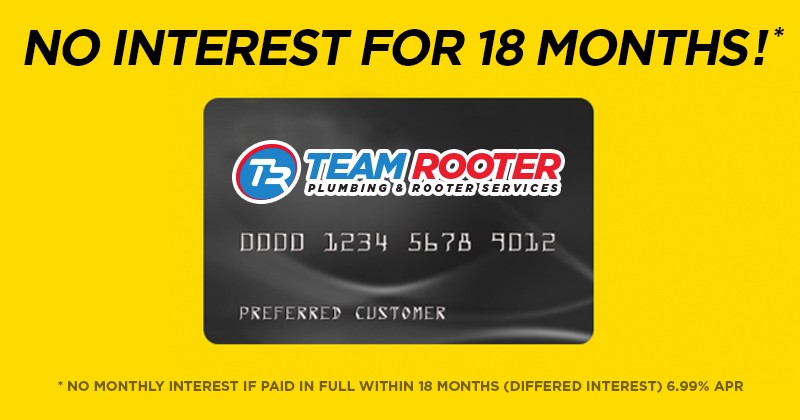 * No monthly interest charges will be assessed if the promotional purchase balances is paid in full within the promo period. If the promo purchase balance is not paid in full by the end of the promo period, interest will be imposed from the date of purchase at the APR inserted immediately above. Fixed monthly payments are required equal to 2.50%of the highest balance applicable to this promo purchase, rounded to the next highest whole dollar, until paid in full. 

Team Rooter Service Request
Please fill out the form below and one of our representatives will give you a call back between 8 am to 9pm.
For emergency or immediate service requests please call (800)818-2397 24hours a day, 7 days a week.