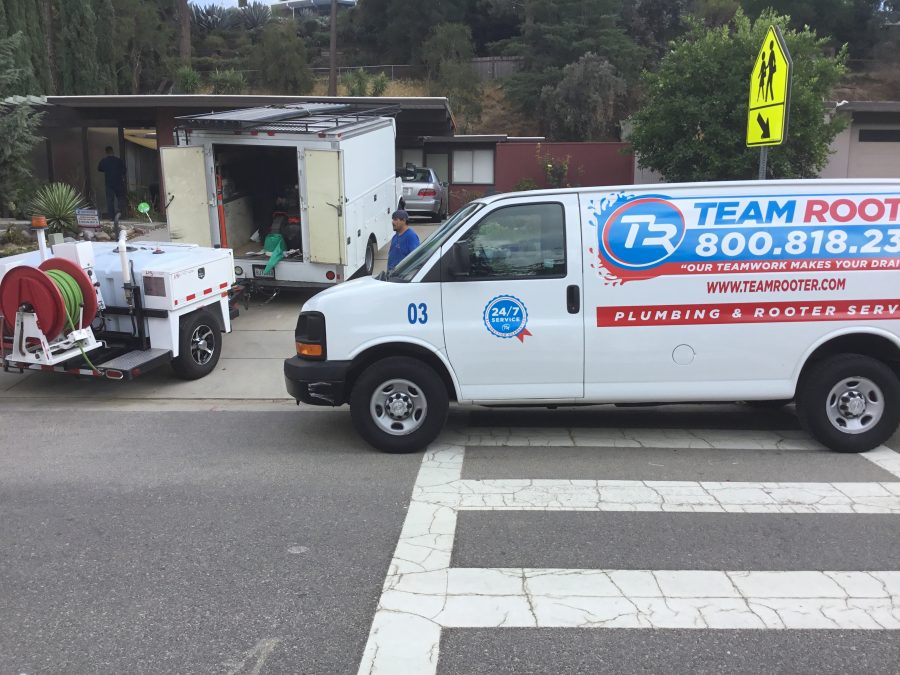 Damaged Pipe
in Granada Hills
Project Details
Services:
Sewer Line Repair
Customer called Team Rooter due to root damage in sewer main line and a really bad sewer back up inside his bathroom. We arrived at the property and could not find access point to clear line. We needed to remove toilet to clear stoppage. After stoppage was cleared we put in a camera and inspected to find 3' sewer main under concrete patio was severely root damaged. Customer decided he wants a permanent solution to resolve his problem. So our rooter specialist technician excavated 2 potholes and used pipe burst system to replace damaged sewer work. This job included all parts and  labor with 25 year warranty.
Team Rooter Service Request
Please fill out the form below and one of our representatives will give you a call back between 8 am to 9pm.
For emergency or immediate service requests please call (800)818-2397 24hours a day, 7 days a week.