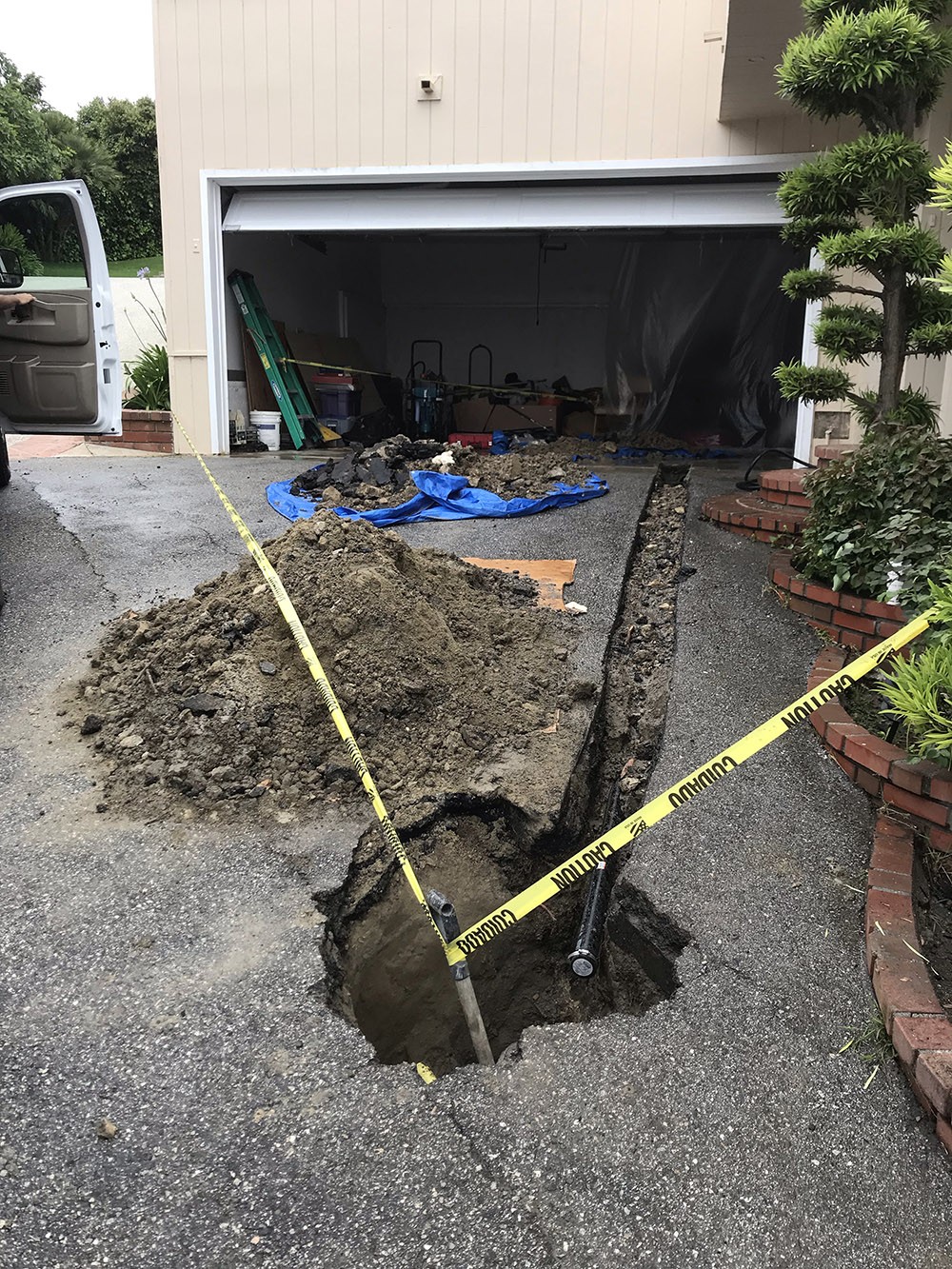 Clogged Sink
in Rancho Palos Verdes
Project Details for a clogged sink in Rancho Palos Verdes
Services:
Drain Cleaning & Repair
Do you have a clogged sink in Rancho Palos Verdes and need immediate assistance? Team Rooter will help clean, repair, and remove debris clogging your drain pipes. For example, a Team Rooter technician went out for a clogged sink located in a customer's garage. The technician had to reroute the sewer drain for the kitchen and laboratory sink. Then, he had to saw cut and jack hammer concrete in the garage and drive way.  This was approximately an of about 45 ft. Furthermore, the tech made a trench to lay new pipes and tied abs pipes that ran to the back. Also, the tech went under the home to strap all abs pipes that were not strapped properly. There, he installed two garbage disposals in the kitchen due to them not working. Lastly, the Team Rooter tech did a rough patch on the concrete on all the trench performed. Also, he Hydro Jetted the line and ran camera to inspect the line. The work comes with 10 year warranty. All parts and labor included.
Check Out The Project Pictures Below
Team Rooter Service Request
Please fill out the form below and one of our representatives will give you a call back between 8 am to 9pm.
For emergency or immediate service requests please call (800)818-2397 24hours a day, 7 days a week.