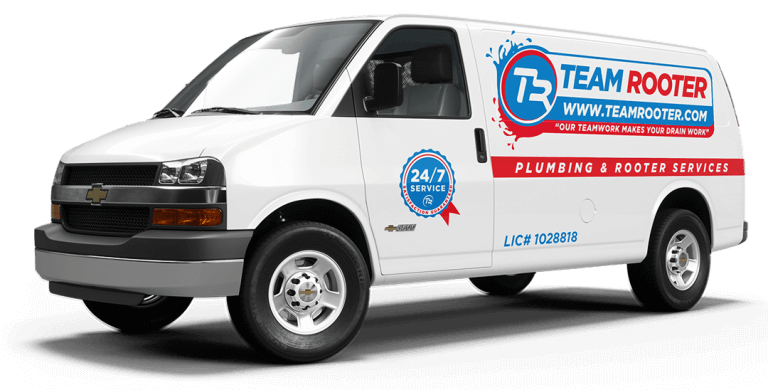 Plumbing Problems?
Call The Team!
We Are Available 24 Hours a Day
7 Days a Week!
Sewer Line Replacement
Persistent drain issues in your home can signal a bigger sewer pipe problem happening underground. Serious clogging (sewage pipe repair or sewer back up) or other sewer line issue is not always fixed with simple drain cleaning and maintenance. If traditional plumbing techniques do not solve the problem, you must look into replacing the sewer lines and laterals. Sewer drain replacement is a task which requires a professional plumbing crew, and at Team Rooter, we specialize in identifying and fixing these types of replacements and repairs.
We can find leaks that are hidden beneath the foundation of your home or business. Our electronic leak detection service includes a sewer line camera inspection allowing our plumbing techs to find those hidden leaks and fix them and stop damage and water waste.
Call on us, one of the very best teams when it comes to sewer repair in Los Angeles.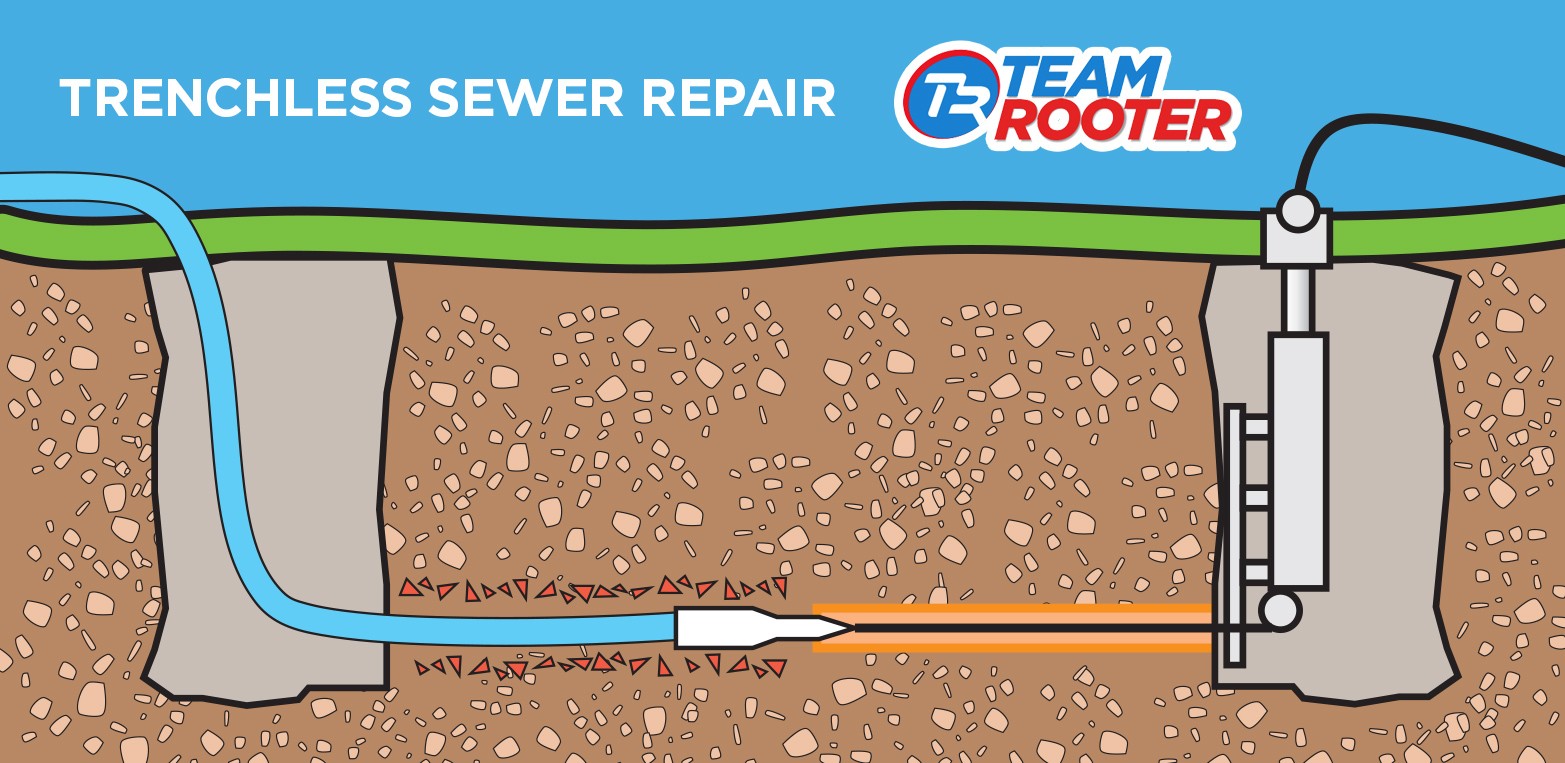 Trenchless Pipe Burst Method
Pipe bursting is a trenchless method of sewer repair, by replacing buried pipelines without the need for a traditional construction trench. Trenchless sewer line repair helps our customers avoid the disruption and costs associated with digging out long trenches around your house and turning your landscaping, driveways and other structures upside down. The trenchless sewer line repair uses minimal invasion and damage to your home and its exterior while giving results within a short period of time.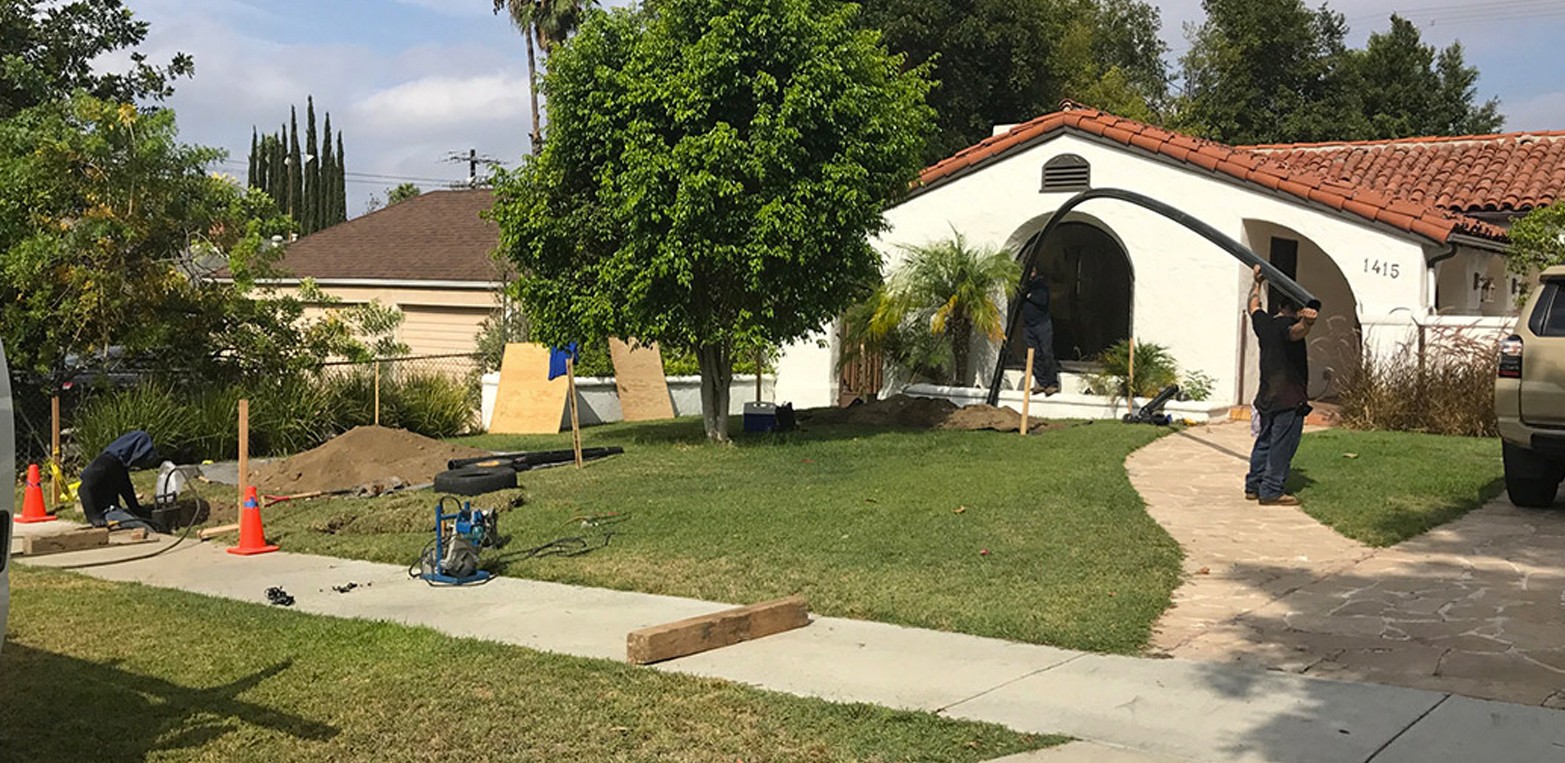 Trenchless In-Liner Method
Trenchless pipe lining (aka cured-in-place) is a repair method which creates a new drain pipe, within your existing one. A tube saturated with epoxy is placed inside your existing pipe. The tube is then inflated allowing it to take the shape of your existing pipe. The epoxy hardens helping the liner form its shape. Depending on your sewer design, cured-in-place pipe lining can be completed without any digging.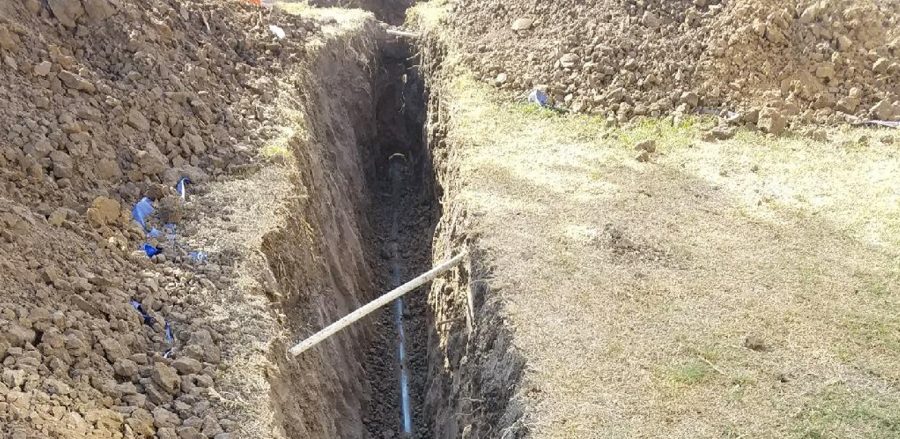 Sewer line repair is typically performed using the "trench" method to gain access to the area surrounding the damaged portion of the pipe. A backhoe may be used to open and refill the work area.
How does trenchless sewer repair work?
Either cured-in-place pipe or bursting techniques can be used for trenchless sewer repair work. Before any work can start, the existing sewer line must be analyzed through a specialty camera that will navigate the sewer lines. The camera will give the plumber an idea of the size or length of the sewer line plus the extent of any blockage or damage. After that, a splitting head is attached to the replacement pipe, which then moves through the old pipe. Simultaneously, a one-piece polyethylene replacement pipe is pulled through the old pipe as it extends. We use a polyethylene non-jointed pipe to ensure a longer lifespan replacement pipe. The kind of pipe prevents any tree root to grow into the pipe or cause damage like the old one. This requires a minimal digging of an entry and exit to access the part of sewer line that is damaged for a trenchless pipe repair to be completed. After this process, another inspection is done with a camera to ensure that the repair is done properly.
Trenchless sewer repair pros
Home sewer line repair utilizing a trenchless sewer repair prevents the later risks that tear apart your entire lawn or driveway. Most importantly this process is cost-effective. Our team of plumbers and technicians makes it quick, efficient and relatively simple. Whether trenchless water pipe repair or sewer repair, we offer solutions that will last for several years.
• No need digging large holes to excavate the sewer pipe
• Saves you the additional cost to fix your lawn
• Polyethylene pipes are used as replacement to prevent any damage caused by tree roots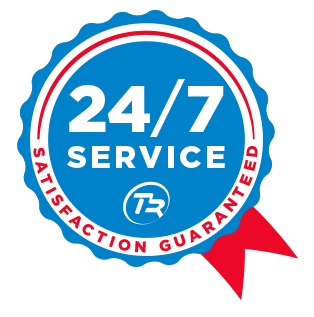 If you've been having issues with your sewer line and needs the best trenchless sewer repair cost in Los Angeles, California. Call Team Rooter today!
Why Choose Us?
We are your trenchless sewer line replacement trusted partner. We are committed to providing a sustainable solution to every sewer problems. We leverage of the many years of experience of our groomed technicians and professional plumbers- to repeat our success story on our client job. We understand that time is money that is why we get them back their normal daily activities. We save our client Money and Time.
Call us today for a free estimate!
Team Rooter Service Request
Please fill out the form below and one of our representatives will give you a call back between 8 am to 9pm.
For emergency or immediate service requests please call (800)818-2397 24hours a day, 7 days a week.